Sunday, July 14, 2013
Current guilty pleasure:
Biting my fingers while I'm on the computer. It seems I have an oral fixation, I have little bruises on my pinkie and thumb from biting them. Does anyone else do this? I feel like such a weirdo.
Current nail color:
Pink sparkly! Yes, it is a minor miracle that I'm wearing pink nail polish. I can't remember the brand.
Current playlist:
Aesthetic Perfection - The Siren / Alice Cooper - No More Mr. Nice Guy / Agnoize - Sexual Violation / Morphine - Honey White / Morphine - I Had my Chance / Morphine - Murder for the Money
Current drink:
Nada, I bought some mint though so think of making mint tea or mint water.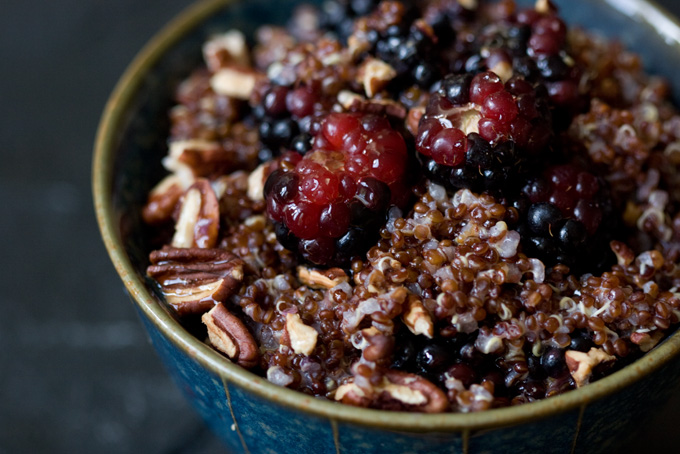 Current food:
Sweet Breakfast Quinoa
(something like this I'm thinking for breakfast)
Current Favorite TV Show:
I haven't really been watching much TV since GoT and Mad Men's seasons were up.
Current wish list:
New Look Victoriana Blouse (Both colors)
/
Patent Lips Clutch
/
Modcloth Roadside Attraction Dress
/
Torrid Twist Tee in Black Space Dye
/
Modcloth Clear your Head Shaker Set
/
Elomi Caitlyn Bra in Multiple Colors
/
Haribo Super Mix
/
Magnetic Spice Rack
/
Lego Monster Sets (ALL)
/
Lego Galaxy Squad (ALL)
/
Lego Chima
Last Purchases:
Thrift Finds: Steve Madden Black Patent Leather Mary Jane Heels / Black Leather(ish) Purse / Black and White Skirt //
Not pictured, arm full of books.
//
Torrid Open Front Caridgan (IT SPARKLES)
/
Torrid Daisy Overlay Cami - it is finally mine!
/ Torrid Peplum Black Mesh Top (couldn't find it on website)
Current needs:
Breakfast and water

Current triumphs:
I've lost another 2.6 lbs. 16 lbs total thus far! Woohoo.
Current bane of my existence:
Sunday. Sundays are my Mondays and me hate them.
Current indulgence:
I've been going a little gummi crazy the last few days and I can't get enough of these!
Current blessing:
Monkey. Halo. Hero. Cooperating body. Our lovely house.
Current outfit:
Yesterday will have to do since I'm in my pajamas: Torrid Daisy Overlay Cami, Forever 21 + Black Jeans, Black Cardigan, Black chain necklace, engagement ring, favorite Target earrings, electric blue belt from Target, and favorite flip flops.
Current excitement:
Food. I'm hungry.
Current mood:
Hungry! Haha.
Current link:
Dyatlov Pass Incident.
It's just interesting and bizarre.
Favorite Blogs


Blog Archive