Tuesday, June 21, 2011
So I have noticed in all my entries (thus far) I have talked wayy too much, what can I say I have a weakness for many things and excessive speech just happens to be one of them. Of course I'm as always blabbering too much - the point is I'm going to cut this entry short, or try and fail miserably.
So my weekend, I visited my friend Row and her family on Friday. Monkey took us to a local Italian restaurant that was awesome I really liked the ambiance of the place - it had an awesome wooden door with a speakeasy (love them), smelled lovely, and they were playing 50's hits. Also the food was yummy, lots of garlic, I took a business card but I think I washed my pants with it in the pocket... typical.
The following day was my little sisters' dance recital, they did well. Went to Texas Roadhouse with the family afterwards, gave my sisters grief, and then drove back home.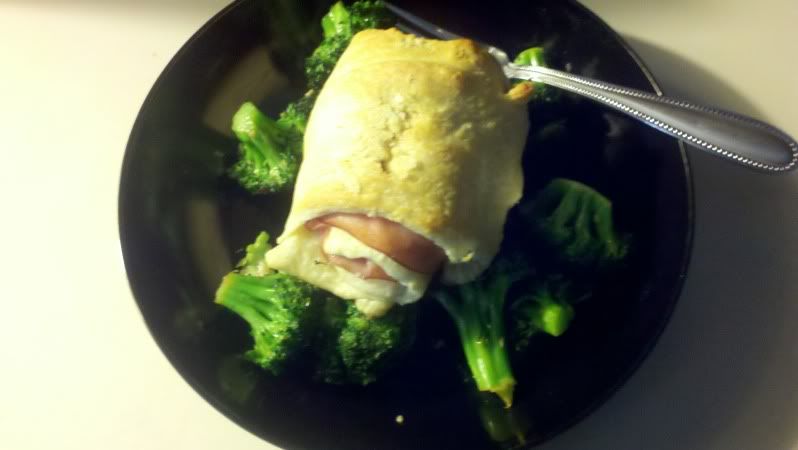 Ham and swiss cheese roll up with spicy broccoli.
Besides all that, I've been cooking a lot. I enjoy cooking but it is a bit of a hassle when you share a place with 2-3 other people. Plus dirty dishes can SUCK IT, although Monkey has that chore (agreed upon chores are great), he does dishes and I do the bathrooms - even trade in my opinion. Note the deadly trident mark on the roll, what a way to go.
I haven't been shopping at all :( I'm sad about it too.
We did get one new thing though: '
Alice: Madness Returns'
for our XBOX. We were both very excited, our roommate has had it since it came out and we've been envious and itching for our own copy. It came with '
American McGee's Alice
' as well. We haven't even played the new Alice yet, just the old Alice. I'm not sure if anyone else here is a video game fan. They have some really awesome merchandise on their site
Alice 2 Store
, I want so many of the lithographs (preview down below) and t-shirts they have for sale. I would love to have the costume below but it only goes up to a size L. I would wear it to Costco, rock that shit in the aisle with gigantic jars of pickles but alas I cannot, chub discriminators.
Two nights ago, I chatted with my roomie Dawn for hours, she wanted slacker advice, seriously. I've never been told I know how to "take it easy" in a good way. Maybe I can turn this whole slacker, bum like lifestyle into a career? No... it is doubtful. Back to slacking! Wait, no exclamation point, getting excited takes too much effort.
So I'm off to make dinner, late I know, but my boyfriend works third shift.
I leave you with a video I cannot stop watching, I love
Betty
/
Bettie Page
.
Oh and kitties. I cannot leave without spamming you with kitty images.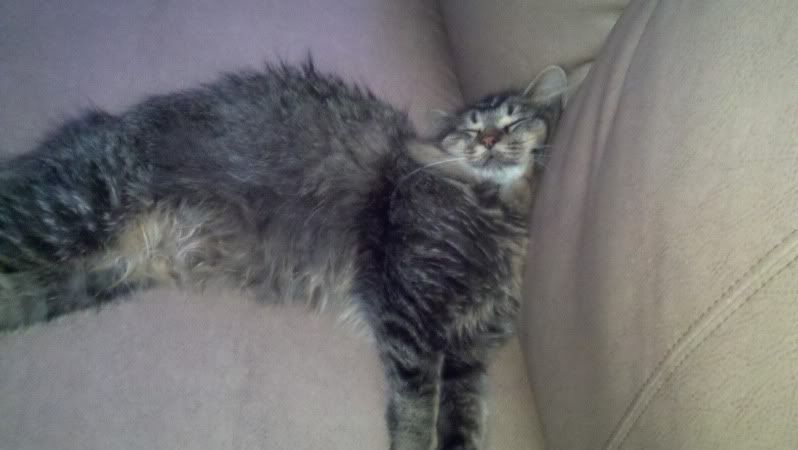 The family kitten, who I renamed Tyrion after the character in Game of Thrones. He is really adorable but he has one stinky ass.
My Hero.
Favorite Blogs


Blog Archive