Wednesday, February 2, 2011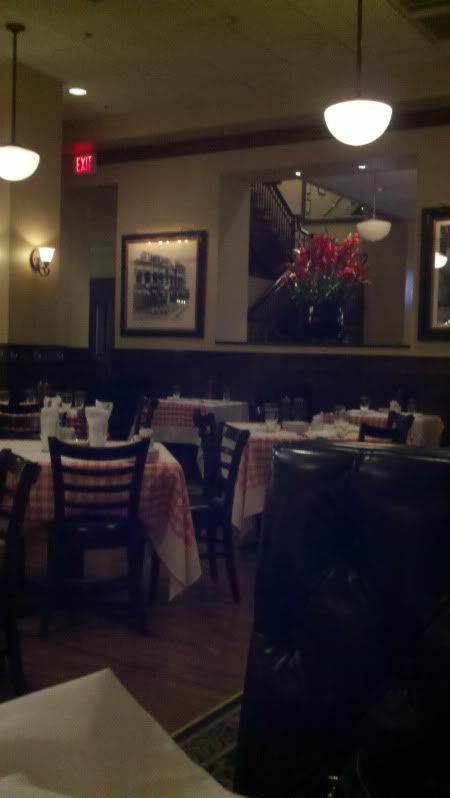 It is me, Luigi.
Ello' everyone. I hope everyone had a fantastic weekend, mine was spent being very lazy with my boyfriend. I have been feeling super lethargic this entire week, my cats couldn't be happier, the lazier you are the happier they are. I'd rather be up and about sparring with the day but it is nice to wake up to two adorable kitties cuddling with you.
Saturday was spent doing a whole lot of nothing and eventually eating taco bell which is one of my boyfriends favorite food groups. I wish I was kidding but he loves that place, he pays no attention to lawsuits, he very rarely orders beef or
beef filling
or whatever it could potentially be. I love what Colbert, or was it Jon Stewart said about the lawsuit "you're only eating the food when you're drunk anyway" or something to that effect, don't quote me because I know that quote isn't correct.
Sunday, my boyfriend and I slept entirely too much and then decided to get up to try this Italian restaurant one of his co-workers had mentioned. It is called
Maggiano's
, apparently it is a chain that is all over the states, but up until my boyfriend mentioned it I had never heard of it. Which was quite a shame because the food was fabulous, even down to the aged parmesan on the table which was drool inducing.
View outside Tyson's 2 where Maggiano's lives. Quite pretty little shopping destination.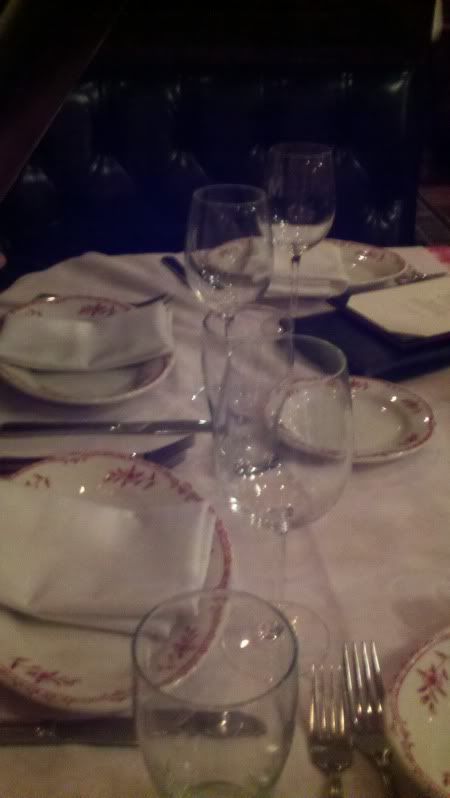 You can't spot the little dish with the epic cheese but that was ...one set table. Ha, that sounds like a really bizarre come on, " You're one set table."
The Margherita Flatbread with sausage and see, EPIC CHEESE. Nomnom. It was so delicious and a mighty big appetizer I might add.


Chicken saltimbocca, my delicious high calorie intake. Note massive amounts of cheese on my pasta. (Sorry the pictures are so dark, they had dark lighting in there and I didn't want to put on the flash and have everyone look at me weird)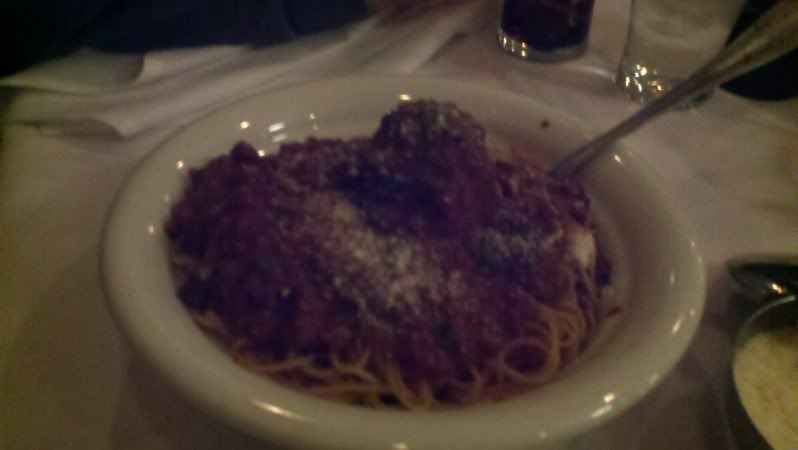 The lovah ordered the spaghetti and meatballs, he said it was amazing which he never says, his standard review is *shrug* "it's okay."
I honestly wasn't sure if I could handle a dessert but I'm a SUCKER for creme burlee and the food was so good, I just had to get it. Thank the Maggiano's Gods because holy f was it good. I love me some burnt sugar.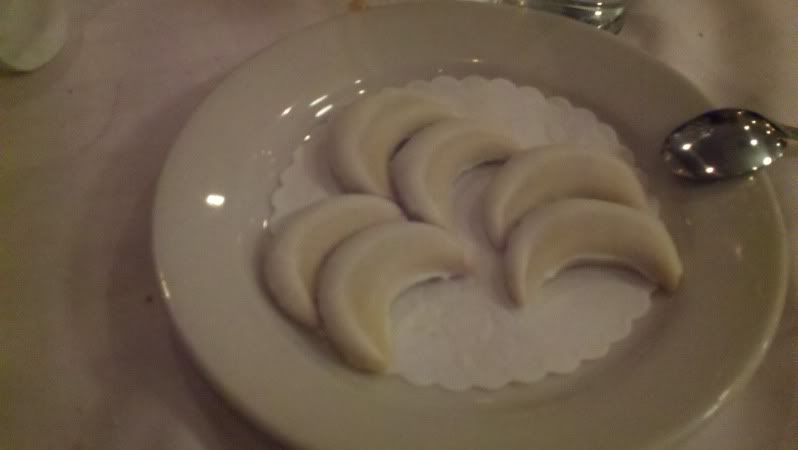 My lovah ordered the lemon cookies which were soft and a bit tart with a light frosting. Mmmhmm.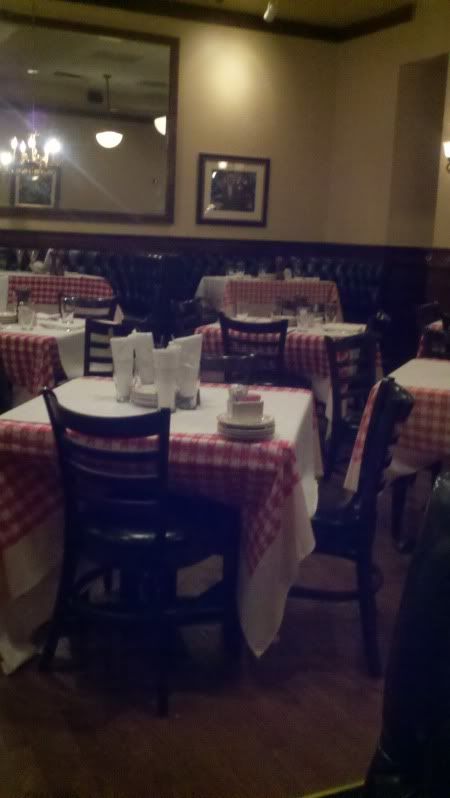 When we got there it was packed by the time they rolled us out of there it was pretty late. Our lazy asses slept through most of the daylight *shakes head in disgust*. It is a pretty restaurant though as made apparent in the two above pictures, it was on two floors and had nice wood details.
We walked around the closed and ritzy Tysons 2 a little bit. Clearly it was a ghost town seeing that it was around 9-10pm on a Sunday.


Another haughty view, said best if you pretend to be an English butler or Tim Curry as a butler in 'Clue' (one of the best movies ever).


Walked past the Chanel...




looked at purses that cost as much as a down payment on a house...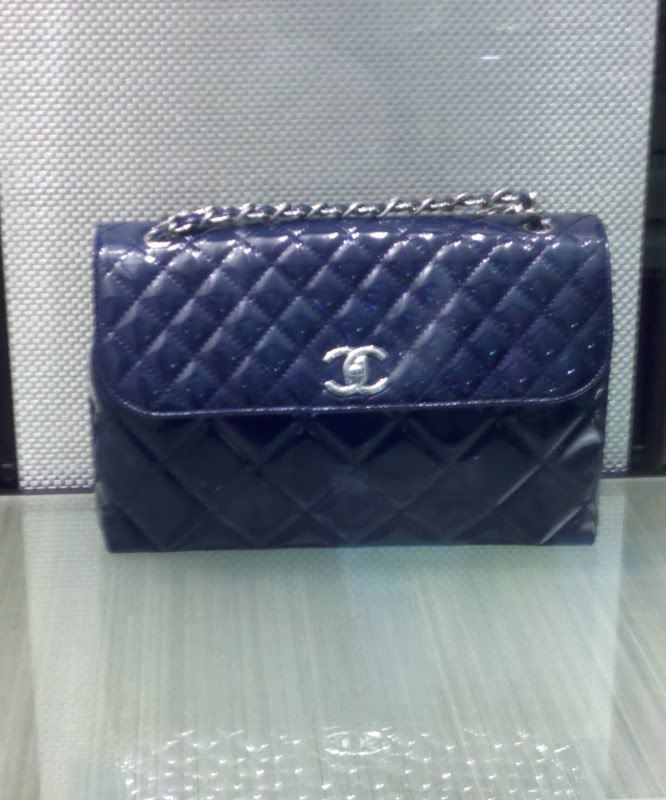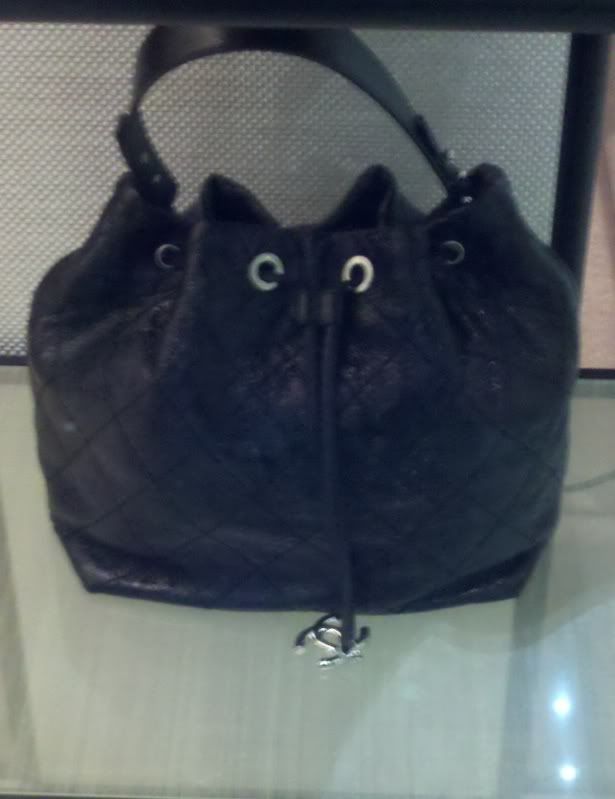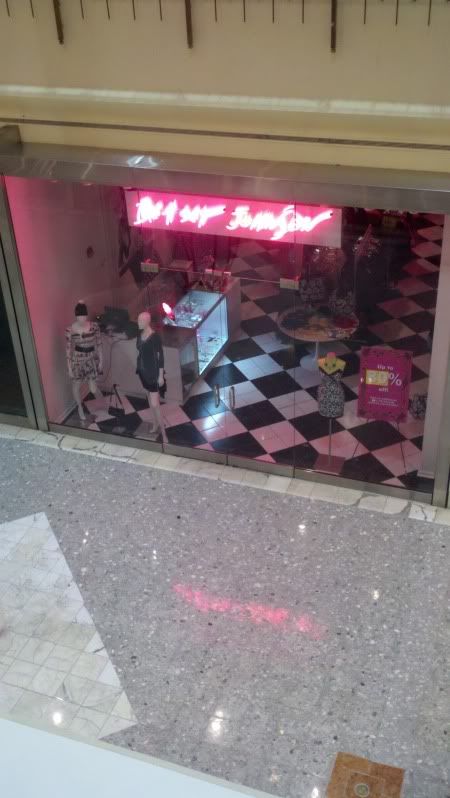 realized I could never wear a Betsy Johnson dress because of said love of Italian food.
The food was just so fresh and of such high quality, which you don't normally find at chain restaurants. So yes, visit a Maggiano's, I guarantee you won't regret it. My monkey (my affectionate term for my boyfriend) and I finally went home and goofed off around a little bit and went to sleep very late.
Monday, we picked up Z, went to sketch comedy meeting where everyone acted out our next sketch which is going to be great. It has a very Charlie Chaplin/Buster Keaton vibe to it (not to put our group up on the same pedestal as Chaplin or Keaton). Afterward we all went back to the Chicken & Beer place to chat and get some grub. Stood in the parking lot and chatted with Z, D, and Nando for a brief period of time over our fender bender then headed home to again, stay up too late.
Tuesday, rinse and repeat of excessive sleep, Monkey decided not to go into work (he has the option of going in on Tuesdays for extra hours) so we could instead run a few errands. Now we went shopping for cat food, trash bags, and snacks. Of course we left the store with much more. I got a lace detail belt with grommets, purple sweater, red and black jacket I found for $22.50 (love the deal on jackets this time of year), and a night shirt I found for a $1 and even held up the line for (no price tag). I love this night shirt, the people behind me can suck it, it was worth it. It was a fun shopping adventure as it usually is, my Monkey found another pair of Iron Man pajama bottoms so he was happy.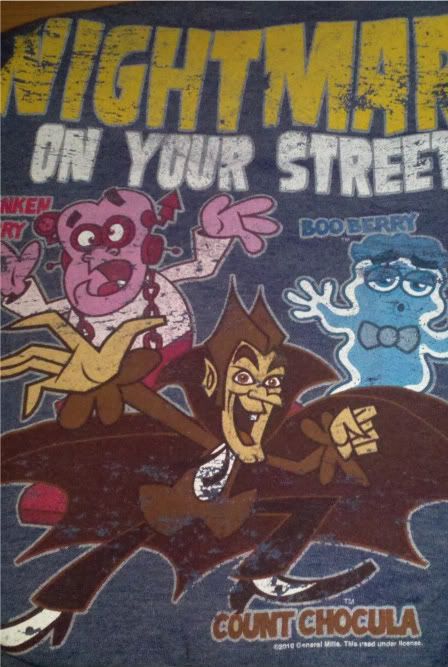 Nightmare on your street, see my $1 nightshirt. I love it.
Oh I found these little bundt cakes, they have Paula Deen's face on them, and the one I got was cranberry orange or something. Ugh, why does there have to be so much fattening and tasty food around? If you find this brand I speak of, get one! So delish.
My Halo just jumped on my lap so I leave you with pictures of the real Nightmare on your streets, my kitties :)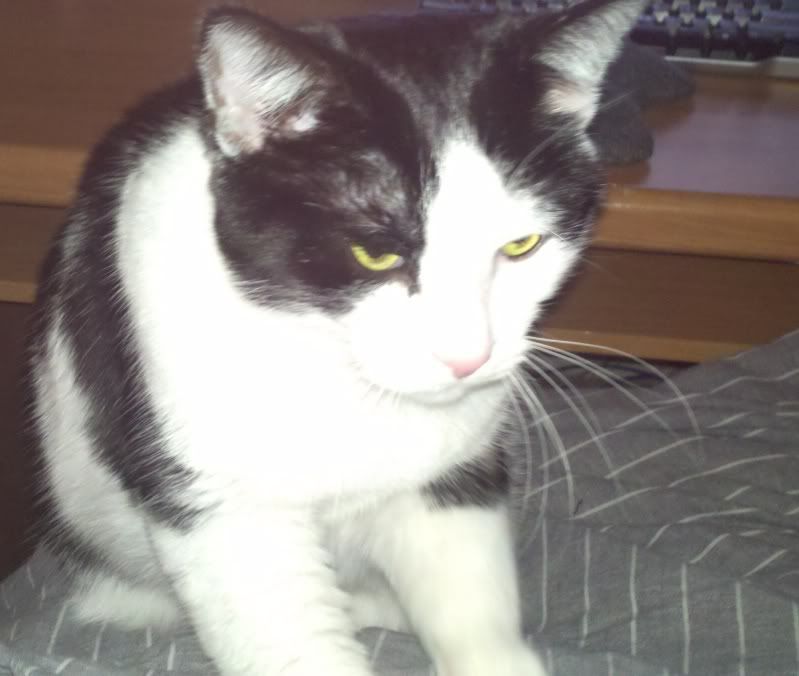 Halo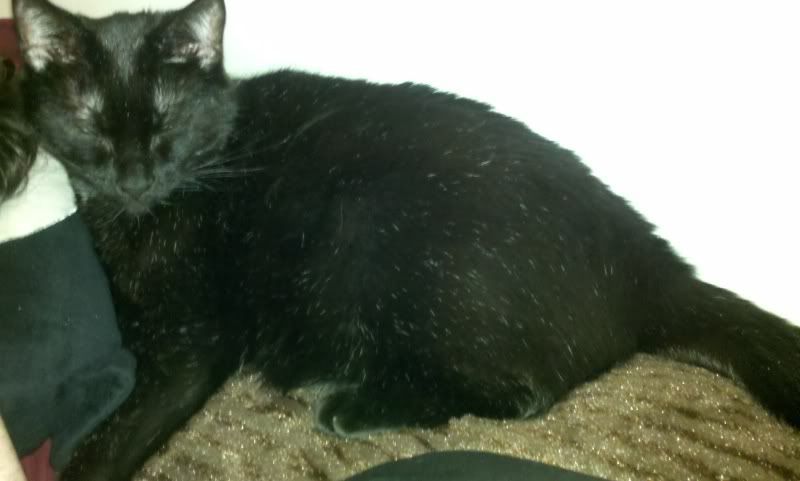 Hero
Favorite Blogs


Blog Archive